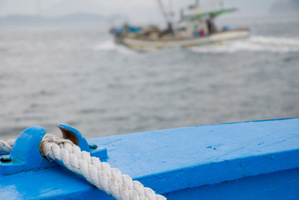 Boat owners have been warned to check moorings as severe gales with gusts of 120hm/h are forecast for inland Southland and Otago this afternoon.
A severe weather warning is in place as a front over the south Tasman Sea approaches the lower South Island this afternoon.
The front is forecast to move onto Fiordland and Southland this evening, Metservice said.
It is preceded by a band of heavy rain and northwest gales, and brings a moderate risk of thunderstorms.
Boat owners around Lakes Te Anau and Manapouri, and along the southern coast, were urged to check their moorings immediately, said Southland Harbourmaster Kevin O'Sullivan.
"It looks like a short, sharp blast so now is the time to get out and check moorings, before it hits," Mr O'Sullivan said.
- APNZ