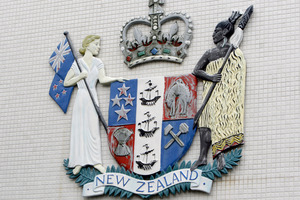 A Tauranga man has been fined $50,000 and ordered to surrender his boat after making false documents and statements relating to fishing trips.
Dalgon Kim of Mt Maunganui was sentenced at Tauranga District Court this week on 13 charges relating to fishing trips between November 2009 and October 2010, the Ministry for Primary Industries said.
He was fined $50,000, received six months community detention and 400 hours of community service, and ordered to surrender to the Crown the vessel involved in the offending.
Kim's actions undermined the Quota Management System which relied on accurate reporting, said Ministry for Primary Industries (MPI) spokesman Brendon Mikkelsen.
"Mr Kim was shown to have a total disregard for the QMS through this investigation," he said.
"This places fish stocks at risk of overfishing as accurate information provided by commercial fishermen on their returns is essential for managing commercial fisheries and making sure they are sustainable."
Kim's conviction sent a strong message that such behaviour wouldn't be tolerated, Mr Mikkelsen said.
Any suspicious commercial or recreational activity should be be reported by calling 0800 4 POACHER (0800 476 224).
- APNZ