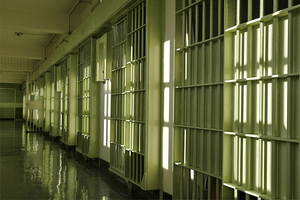 Police hope an indefinite jail sentence for a child sex offender will act as a warning to others.
Bradford Pascoe was sentenced to preventive detention when he appeared at the High Court in Hamilton today.
Preventive detention is an indefinite sentence that can be imposed on offenders convicted of serious sexual or violent offences.
The 38-year-old was sentenced on 70 charges including sexual violation, indecent assault on a boy, possessing and distributing objectionable material and firearms charges.
Pascoe was arrested thanks to the sharp eyes of a Waikato detective.
Italian authorities released images of the children involved in the abuse and a Waikato officer thought one of the children looked like he was from New Zealand. Further images followed, one of which included Pascoe.
Waikato District crime manager, Detective Inspector Chris Page, said the sentence showed that the most vulnerable victims have a voice.
"The case was linked to an investigation by Italian authorities the year before where offenders had used networks over the internet for obtaining and distributing child exploitation material," Mr Page said.
The successful prosecution showed the value of a combined international police operation, he said. It also sent a clear message to those targeting children and young people online.
"These and other arrests show that no matter where you may be in the world and no matter what steps you may take to try and disguise or obscure your identity or location, sooner or later we will find you," Mr Page said.
- APNZ