Court to hear arguments for why Longley murder conviction should be set aside.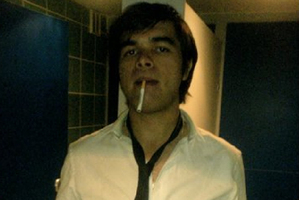 A London appeal court was last night waiting to hear why the former boyfriend of Emily Longley should have his conviction for her murder quashed.
An appeal hearing at the Royal Courts of Justice in London was due to start late last night when defence lawyers for Elliot Turner were to ask for the murder conviction and jail sentence to be set aside.
Unless the appeal is granted, the 21-year-old Turner will serve at least 16 years of a life sentence after being found guilty last May of fatally strangling Ms Longley in a jealous, drunken fit of rage.
His parents were also jailed for helping him cover up the crime.
Ms Longley, who moved to New Zealand when she was 9, had only recently returned to the United Kingdom before she was killed. The former Westlake Girls and Takapuna Grammar student was 17.
Her separated parents, Mark and Caroline Longley, flew to London together for the appeal and were in the public gallery of the courtroom last night.
The appeal hearing is set down for one day, although it is uncertain when the judges will deliver their decision. Turner, a self-styled "gangster" with a narcissistic personality and a playboy lifestyle, was found guilty of murder after a five-week trial which ended in May last year.
The sentencing judge told him to put away thoughts of "champagne, Bentleys and girls" while spending at least 16 years in prison.
His wealthy jeweller parents, Leigh and Anita Turner, were also jailed for 27 months each for perverting the course of justice.
Ms Longley was strangled in Turner's bed in his parents' home in Bournemouth, southwest of London, after his obsession with her spiralled out of control in May 2011.
The trial jury was told that Turner was jealous and possessive of his girlfriend and "flipped out" one night during a drunken argument.
However, there had been a string of earlier incidents where Turner had acted aggressively or violently towards Ms Longley, to the point where he made regular threats to kill her.
He became incensed when he thought she was seeing other men and turned up to a club armed with a hammer on one occasion.
On the night she died the pair had a violent argument in a cafe, before she agreed to go home with him.
Turner claimed during the trial that he had grabbed her around the neck when she physically attacked him, but insisted he had not intended to kill her.