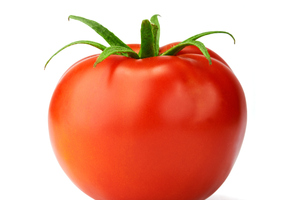 A New Zealand industry leader is confident that imported tomatoes zapped with radiation, which could soon be on supermarket shelves, are safe, but says he wouldn't eat them.
Food Standards Australia New Zealand (FSANZ) has given its approval for tomatoes and capsicums to be irradiated to kill pests and Australian fruit flies, which have been causing havoc for tomato exporters across the Tasman.
The irradiation would be used as an alternative to chemical insecticides.
In order to proceed, the proposal must first pass a vote by New Zealand's Food Safety Minister Nikki Kaye and relevant Australian ministers, which will occur by May 17.
TomatoesNZ chairman Alasdair MacLeod has read FSANZ's report and is confident irradiated foods are safe, but says he won't eat them.
"Absolutely not. I'm a firm believer in trying to use the most natural ways of treating products."
All the New Zealand tomato growers he had spoken to were adamant they would not use radiation to treat their crops.
- APNZ