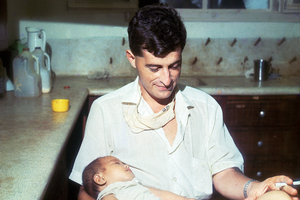 Anzac Day will mark 50 years since the start of New Zealand's longest-running contribution to the Vietnam War - an effort led by civilians.
The Kiwi surgical unit based in Qui Nhon, in the South Vietnamese province of Binh Dinh, treated civilian casualties of the conflict.
Arriving on April 25, 1963, the unit was New Zealand's first presence in the war zone and remained for 12 years, well after all troops had been brought home.
Retired general surgeon Michael Shackleton, now 86, led the first team of medical staff to work in Qui Nhon. With him were his wife, Annette, and their five children, aged from 9 months to 6 years.
His team - a GP, registrar anaesthetist, laboratory expert and two nurses - had to build a working surgical suite from an empty shell.
The unit has left a legacy of close ties between Qui Nhon and New Zealand, with surgeons continuing to visit the province to share their skills.
- APNZ