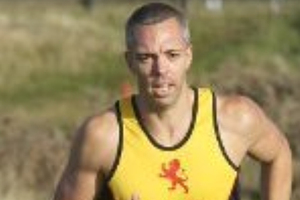 * Wellington runner Andrew Wharton and his wife were met with "chaotic" scenes when they were evacuated from their hotel close to where the explosions were. "It was pretty loud, it shook the hotel, and it was right there. As we were evacuated we walked through trails and pools of blood," Mr Wharton said.
* Auckland runner Maxim Lukashov was separated from his girlfriend when both were put into lockdown before they could finish the marathon. From his Boston hotel room, Mr Lukashov said his girlfriend, who was about 10km behind him, had been told to stay in a church as areas of the city were closed . "It was pretty chaotic out there, people did not know what was happening. It's pretty frightening."
* Victoria University academic Roger Robinson and his wife, marathon runner Kathrine Switzer, were forced into lockdown in their Boston hotel. "I had left the area just before the explosion and am now in my hotel with my husband. "This is a sad, sad day," Ms Switzer, who was the first woman to run the Boston Marathon in 1967, posted on Facebook.
* Former New Zealand politician Laila Harre had just finished the marathon and was 100m away from one of the explosions. She described the incident as "a terrible tragedy". "It was very loud, but people didn't react in a panicked way at all."
* Wairarapa accountant Graeme Tindall was 1.6km from the finish line of his 86th marathon when the explosions ended the race. "He was running slower than he expected, so that was a blessing with hindsight," his boss Steve Wilton said.
* Auckland man Richard Bright finished the race about 10 minutes before the first explosion. "There were some frantic phone calls [to family and friends in New Zealand].

Everyone is really in shock. It strikes to the heart of American society."
* Swedish-based New Zealander Rubin McRae had finished the race in 5891st position.
Friends posted on Facebook that they were relieved to hear he was safe.
* New Zealand lawyer Christina Kersey finished the marathon and was heading back to where she is based in Abu Dhabi when the explosions happened.
* New Zealand Olympians Nick Willis and Kim Smith took part in an earlier shorter race and had left Boston before the explosions.
- APNZ