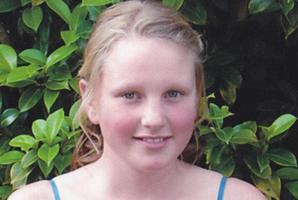 Paramedics who declared murdered Christchurch teen Jade Bayliss dead at the scene did not find any signs of smoke inhalation or burning on her body, a court heard today.
Jeremy McLaughlin, 35, is accused of strangling the 13-year-old schoolgirl with a piece of cord before stuffing socks in her mouth and dousing her Christchurch house in petrol and setting it ablaze.
Jade was found dead in the burning house by firefighters on November 10, 2011.
The labourer denies murder, but has pleaded guilty to burglary and arson.
On day four of his High Court murder trial in Christchurch, the paramedics first on the scene have given evidence.
St John's Mike Smith arrived in a car and when he walked up the Barrington St driveway, firefighters were performing CPR on the girl outside the back door.
He couldn't find any sign of breathing or her heart beating.
While he was looking at the body, firefighters who were coming out of the house and surrounded him, told him that she had been found with socks stuffed in her mouth.
Two St John colleagues, Kevin Howley and Kurt Ward, arrived and agreed that Jade was dead.
Since she had been found after a house fire, Mr Smith checked for symptoms of smoke inhalation.
He checked around her nose and mouth, and found none, while her hair had not been burnt either.
Mr Howley issued the 'life extinct certificate', which was given to police.
Last week, Jade's mum, and ex-partner of McLaughlin, gave evidence that the schoolgirl had "no respect" for her alleged killer and used to mock his speech impediment.
Tina Bayliss also revealed that McLaughlin professed his love for her on the first day they met, while he was working a second job as door security at a Christchurch nightclub in September, 2011.
After four to six weeks, they split up after McLaughlin had a row with Jade, the oldest of three children, had written 'Ford' on his 'Holden' T-shirt.
McLaughlin's friend and flatmate at the time of the murder, Jolon Sweeney, 41, is also on trial, charged with being an accessory after the fact of the burglary and arson and attempting to obstruct the course of justice.
The trial, before Justice Graham Panckhurst, continues.
- APNZ