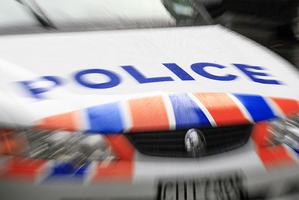 Police say a motorcyclist who died following a crash may have survived if he had been wearing a helmet that met New Zealand safety regulations.
Gary Richard Wallace, 47, died in Waikato Hospital yesterday following a crash last Wednesday.
Mr Wallace was injured when a truck pulled out in front of his Harley Davidson at a roundabout in Hamilton, forcing him to swerve and avoid it.
He lost control of his bike and crashed.
District road policing manager Inspector Marcus Lynam said Mr Wallace's helmet did not appear to be NZ Safety-approved and initial indications were that his injuries may have been survivable if he had been wearing an approved helmet.
"We're currently carrying out investigations into this type of helmet and its suitability to be used by motorcyclist. It will be for the coroner to determine the cause of death.
However, this is something that appears to have been a contributing factor for us," Mr Lynam said.
Police also released the name of another motorcyclist who died at an intersection crash near Te Awamutu on Friday following diversions being put in place following a gas leak on the town's outskirts.
Rowan David Allan Brownlee, 44, was riding his Harley Davidson motorcycle with another rider when a Toyota Landcruiser turned in front of the pair.
"While the second rider managed to avoid a collision, Mr Brownlee wasn't as fortunate and died of his injuries at the scene. We're yet to speak to the driver of the Landcruiser. However, driver inattention with possible speed of the motorbikes may have been contributing factors in the crash," Mr Lynam said.
- APNZ