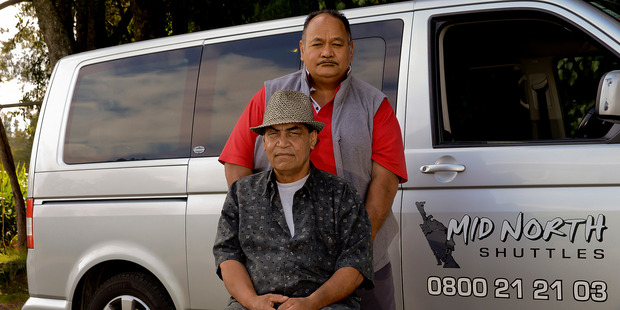 A heart attack victim taken to hospital in an ambulance driven by a taxi driver has been billed by St John Ambulance for the ride.
Sam Kuha's experience - reported in the Herald on Sunday last month - threw the issue of "single crewing" into the spotlight, and officials admitted civilians had driven ambulances in emergencies.
Wheelchair-bound Kuha had a heart attack while travelling on a rural road from his Northland home in Kaikohe. He said things became even more stressful when an ambulance with only one crew-member arrived.
"It brassed me off both of us were put in that position," Kuha said. "It's simple logic, one medic can't hold both ends of a stretcher. I had to go into survival mode."
The medic asked passing taxi driver Dan Korewha to drive the ambulance to hospital in Kawakawa while he worked to save Kuha.
Recovering at home from surgery after being airlifted to Auckland City Hospital, Kuha was surprised to receive a $65 invoice in the mail from St John and a request for a donation.
He has paid the bill and has nothing but praise for the medic who saved his life but is concerned St John officers and volunteers work on a shoestring.
"When someone has saved your life, you're not going to argue any bill at all."
He suspected the charge would deter some poor families from calling for help.
It's a view shared by Korewha, a former St John volunteer.
"There's some people out there who don't ring the ambulance because they think it's going to cost them, but that delay in treatment can be fatal," Korewha said.
This week, a coroner's report into the 2007 death of Kaikohe woman Jacquelin Pukeroa highlighted issues of understaffing, miscommunication and delays.
Her family's emergency call for help, when she required urgent medical attention at her home, was answered by a single-crewed ambulance.
St John regional operations manager Murray Holt said the bill sent to Kuha was a standard "part-charge" to make up the 20 per cent shortfall in funding from the Ministry of Health, ACC and district health boards.
"The part charge is not dependent on single or double-crewed responses, and applies to ambulance attendance and or transport for medical emergencies, as well as accident-related injuries that are older than 24 hours," Holt said.