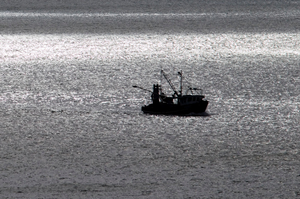 Fishing company Talley's Group is calling for a law preventing foreign fishing vessels from operating in New Zealand waters to be in place by next year, three years earlier than planned.
Last year the Government made a surprise decision to introduce legislation that foreign-flagged fishing vessels would not be able to fish in New Zealand to stop the abuse of workers.
The vessels will have to fly the New Zealand flag, making them subject to kiwi law, including employment relations and workplace health and safety legislation.
Former Primary Industries Minister David Carter said last year the Government decided to send a clear message that New Zealand was serious about the fair treatment of fishing crews, the safety of vessels and its international reputation for ethical and sustainable fishing practices.
In 2011, 32 Indonesian crew on the Korean vessel Oyang 75 walked off the ship alleging sexual and physical abuse.
Talley's Group, which uses only domestic crew and fishing vessels, today called on the primary production select committee to bring the timeline forward, so foreign vessels would have to become New Zealand-registered by May next year.
Managing director Peter Talley said delaying the changes until 2016 meant the Government was not giving effect to the recommendations of the Ministerial Inquiry into Foreign Crewed Vessels.
"The abuses will still carry on if legislation isn't brought forward," he said.
Mr Talley said the bill should distinguish between foreign- and domestic-crewed vessels.
He said foreign chartered boats should be required to employ some New Zealand staff. "We're not saying crew them 100 per cent [with New Zealanders] but it could phase it in. In doing that you are going to put self policing on the vessels, because if you've got 20-30 Kiwis on a boat, they will soon tell you what's going on down in the canteen, engine room or the deck of the ship."
It was wrong that 1500-2000 foreign nationals were working within New Zealand's exclusive economic zone when there were so many unemployed people in New Zealand.
"We'd like to see them phasing those New Zealanders onto the ship".
He said foreign charter vessels were harming New Zealand's reputation and he believed there were 550 foreign crew involved in disputes over payments and conditions.
Sealord Group chief executive Graham Stewart said the requirement to reflag foreign vessels was heavy-handed and went further than the recommendations of the ministerial inquiry.
He said the company's own performance standards were sufficient.
The Council of Trade Unions agreed with Talley's that action was needed now.
Secretary Peter Conway commended the Government for the strong measures proposed in the bill, particularly the reflagging requirement.