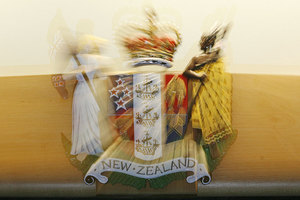 A Tauranga woman charged with careless driving causing death after an 84-year-old woman was hit and killed while on her daily walk has reappeared in court.
Renee Marie Jones, 34, whose matter was called in Tauranga Registrar's Court today, is charged in relation to the death of Velma Zandstra of Bellevue, Tauranga on October 10 last year.
Police say the pensioner was walking on the footpath about 11am in Windsor Rd when she was hit by a car backing out of a driveway.
Jones is due back in court on May 3 when she is expected to plead to the charge.
For more articles from this region, go to Bay of Plenty Times