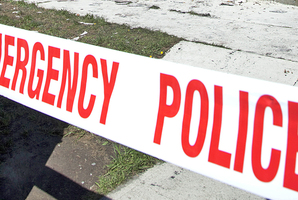 UPDATED
Up to 200 drunken youths attacked an ambulance and forced a Hamilton events centre into lockdown after a Facebook party got out of hand.
About 40 officers were needed to quell the disaster where young partygoers spilled onto Hammond Street and were throwing bottles about 1.15am.
Inspector Karen Henrikson said police found out about the mayhem after members of the public told them about a party planned at the address. Hundreds of people had accepted invitations to attend on Facebook.
At about 10pm they were told the party was spilling out on to the street.
"Police attended however there were no reports of any fighting, more a loud party and the organisers were spoken to," Inspector Henrikson said in a statement.
"Approximately an hour later though it was a different story with even larger numbers of drunken youths out on the street fighting.
"Our Tactical Response Unit approached the scene but were pelted with bottles and other missiles requiring them to retreat, call in for reinforcements and don protective public order equipment."
The area was cordoned off and four arrests were made, including one charged with assault with a weapon, police said.
"Some of the dispersed youths turned their anger on an ambulance near the entrance to the lake and it came under attack from flying bottles necessitating the crew, who were on station to treat any injured members of the public, retreat to a safer location."
A nearby event centre went in to lockdown until the disorder was under control.