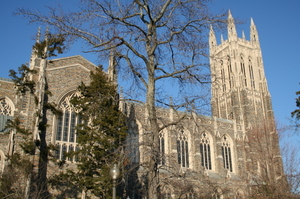 Two New Zealand students have each received $100,000 scholarships to attend a prestigious American University that has current Apple CEO Tim Cook in its alumnus.
Wanganui student James Penn, currently studying at The University of Auckland, and Wellingtonian Andrew Tan-Delli Cicchi, are recipients of the Robertson Scholarship to attend Duke University in North Carolina.
Funded by retired billionaire hedge fund manager and philanthropist Julian Robertson, Duke is regarded by Forbes magazine as one of the world's top 10 educational power factories.