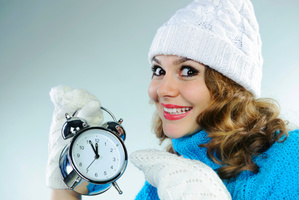 Daylight savings comes to an end early tomorrow just as cooler weather is set to chill the country.

At 3am clocks need to be wound back an hour.

MetService said the change in time will match the change in temperature next week.

Forecaster Stephen Glassey said a front was due to move north of southern and central New Zealand early next week.

"It's going to bring some colder southerlies.''

The front was expected to bring some rain to the eastern parts of the South Island and the lower North Island, Mr Glassey said.

"There could be a few showers further north as well.''

Meanwhile, the Fire Service is urging people to use daylight saving changes to remember to change batteries in their fire alarms or to buy a long-life fire alarm, which last for several years.

Assistant National Commander Brian Butt said smoke alarms saved lives.

Some retailers were offering discounts on smoke alarms at the moment, he said.
- APNZ