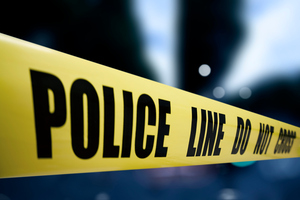 An Auckland woman and her husband have been found slain in Canada and their son is charged with murder.
The bodies of Zhou Shi (Shirley), 51, and her husband, Jia Ji (George), 58, were found in the Toronto home that they owned.
Their son Jia Li Tian, 26, has been charged with two counts of first-degree murder and is due in court today.
Emergency services went to the Scarborough home on March 30 after a cousin of the accused called them from a nearby payphone.
In a statement last night, the University of Auckland said it was "deeply saddened" by the deaths.
Ms Zhou had worked at the university as a computer operator since 2004, and was on an extended holiday. "Our thoughts are with colleagues and the family during this difficult time. Staff at the university are receiving support."
Detective Sergeant Dean Burks of Toronto said all three members of the family were Canadian citizens and the accused was an only child.
He said it was not clear what prompted the incident, and police did not immediately disclose the cause of death. No other suspects were being sought.
A tenant at the murder house told a local television station that Ms Zhou and Mr Jia came to the home only occasionally. She said she was one of three people living at the house, and the other two residents were the accused son and his cousin.
She said the couple travelled extensively, often to their native China.
The tenant said she had felt uncomfortable living in the house, and had tried to move out last month.
She said Tian Jia lived in the house, but did not have a job and was "always hiding" in his room.