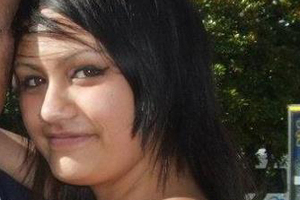 The teenager who was found dead outside a Waikato hospital died instantly when she was hit by a car in the Kaimai Range, according to a post-mortem.
A post mortem carried out on 18-year-old Jovaan Graham - who was found outside Pohlen Hospital in Matamata early yesterday morning - has indicated that Jovaan died immediately at the scene of the collision on SH29.
Police said the investigation into yesterday's incidents is continuing.
The driver of the vehicle that hit Jovaan was abducted and assaulted but managed to escape and raise the alarm.
A 30-year-old man and 23-year-old woman appeared briefly in Manukau District Court yesterday charged with abduction, theft of a vehicle, unlawful use of a vehicle and injuring with intent.
The pair were remanded in custody and granted interim name suppression until their next appearance in Tauranga tomorrow.
Police are still piecing together events that led to the discovery of the woman's body and have appealed for witnesses travelling between Tauranga, Matamata and Auckland yesterday morning to come forward.
The bizarre series of events began yesterday about 3am when a 32-year-old Tauranga man driving on State Highway 29 in the Kaimai Range struck a person who was on the road, police said.
He stopped to check on the person and was pulled from the vehicle and assaulted.
The man was then placed back in his car but escaped and raised the alarm when the vehicle stopped a short distance away.
The body was left outside the hospital in Matamata where a security guard discovered it about 4am, police said.
Shortly afterwards, a couple were arrested in the Papakura area for unlawfully being on a property.
A broken-down stolen car was also at the scene of the abduction, police said.
"There is still a fair bit of work to be done and there will need to be a post-mortem to establish exactly when and how the young woman found in Matamata died," Senior Sergeant Lew Warner said.
"However, at this stage we are working on the belief that a chain of events began when the stolen stationwagon broke down or ran out of petrol in the Kaimai Range, leaving the offenders stranded."
The abducted man told police two truck and trailer units passed by while they were still at the scene on the highway where the woman was struck.
He said he had tried to wave them down.
Family members of the teenager have remembered her as a "beautiful girl'' and say they are in shock over her death.
"Rest in peace Jovaan, you are so beautiful. My heart hurts to know what has happened to you,'' her uncle Sam Graham posted on Facebook.
"You will be missed by your family.''
Her aunt, Christina Graham, said the family was "in limbo''.
"I'm sori ths happened to u. U will always always be in my heart,'' Ms Graham wrote on Facebook.
Anyone with information should call Tauranga Police on 07 577 4300 or Crimestoppers on 0800 555111.
Read more: Arrests after abduction and death