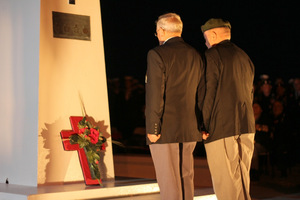 National MPs have been accused of being "grinches" for not joining other parties in backing a law change to ensure workers always receive a day off on Anzac Day and Waitangi Day.
They opposed the private member's bill sponsored by Labour MP David Clark because they felt it diminished the recognition of World War I commemorations on Anzac Day.
All parties except National voted for the law change at the committee stage yesterday. If it passes next month, it would guarantee workers a Monday off when Anzac Day and Waitangi Day fall on a weekend.
At question time, Prime Minister John Key told the House the Government felt the proposed change could undermine the special nature of a nationally important holiday.
"Anzac Day, if it falls on a weekend, is a day where New Zealanders will more often than not want to actually go and attend those ceremonies and remember those who have fallen and fought for country.
"The fact that that might now be 'Mondayised' may lead to a view where more New Zealanders treat that as a three-day weekend rather than specific recognition of that very important day."
Mr Clark stressed that commemorations would still occur on February 6 and April 25 if they fell on a weekend, and the only thing that would change was an extra day off.
He dismissed the argument that a three-day weekend would detract from recognition of New Zealanders' efforts in war, and said you would have to be a "grinch" to oppose the change.