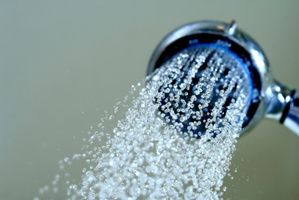 Two Child, Youth and Family caregivers have escaped jail, despite abusing a 2-year-old boy who was hospitalised with life-threatening hypothermia after being subjected to cold showers.
Eunice Towns, 42, and her husband Stephen Towns, 52, were sentenced in Tauranga District Court today.
Eunice Towns earlier pleaded guilty to with reckless disregard causing grievous bodily harm, and assault on a child.
Stephen Towns had admitted a charge of assault on a child.
Both admitted abusing the boy over a five-week period during April and May last year, using excessive force when disciplining the toddler.
That included subjecting the boy to regular cold showers three times a day, and on May 11 Eunice Towns became so enraged, she put the child in a cold shower for 5-10 minutes.
When the unconscious toddler was examined at Whakatane Hospital he was found to be suffering from life-threatening hypothermia, and also had 73 bruises and 10 abrasions all over his body.
Judge Louis Bidois said it was "inconceivable'' that Eunice Towns would not have realised the repercussions of subjecting the toddler to repeated cold showers.
"You could easily have been facing a manslaughter charge if the boy had died,'' he said.
But, the judge said after taking into account the couple's lack of prior convictions, their previous exemplary records as CYF caregivers and the stress Eunice Towns was under at the time, he was prepared to sentenced her to nine months' home detention and 180 hour' community work.
He sentenced her husband to nine months' intensive supervision and 300 hours' community work, and also ordered him to pay $1000 emotional harm repayment to the victim.
For more articles from this region, go to Bay of Plenty Times