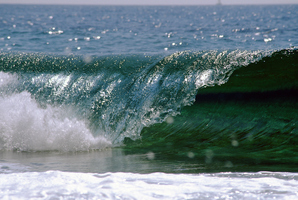 Divers have joined the search for a 73-year-old yachtie who went missing in mysterious circumstances last night.
The man's family reported him missing from a ketch moored in the Mahurangi Harbour near Warkworth, north of Auckland, about 6pm yesterday.
His dinghy was found ashore, but the man has not returned to his home in the Warkworth area.
Inspector Peter Raynes of police northern communications said the man's ketch was still moored at the river estuary at Mahurangi East.
"This gentlemen is missing from that boat, so we've got concerns for his safety," he said.
Search and rescue teams, the police maritime unit and the police helicopter were unable to find the man last night.
The search was suspended about 10pm, and resumed at first light today.
Sergeant John Saunders of the Auckland police maritime unit said the police national dive squad would join the search today.
Their first task would be to establish whether the man had fallen off the ketch.
"We don't actually know what's happened to him. A dinghy was found ashore and he wasn't on the boat, and he hasn't returned home," Mr Saunders said.
"There is a possibility he has fallen off his boat, so that's why we have to go and have a look."
If the man was not found near the ketch, police would then look into the significance of the dinghy found ashore.
Mr Saunders said suspicious circumstances were not being considered at this stage.
- APNZ