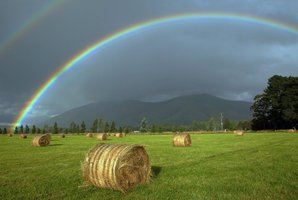 A farming advocate has slammed Federated Farmers after the organisation cancelled a shipload of feed earmarked for drought-stricken farmers.
Mike Barham of the East Coast Rural Support Trust said Federated Farmers had failed rural Hawkes Bay by saying no to the shipment from Canterbury, claiming North Island farmers would not commit to purchase.
The feed was to be offloaded in Napier and Tauranga.
"We have Ravensdown, a co-operatively-owned company, offering to put on a ship on April 2, and now Federated Farmers are being all bloody PC, saying you can't interfere with the commercial world," Mr Barham said.
"Well for Christ's sake, the trucks are so busy we can't get feed up here."
He said he had offered to underwrite the shipment himself.
Bruce Wills, Hawkes Bay and national Federated Farmers president, said his organisation would not take the financial risk of a full load - $500,000 - "for the sake of a few farmers".
"We are not a feed company," he said. "North Island farmers refused to commit to this feed. At the end of the day I couldn't, in all conscience, take the risk of a boatload of feed coming back to haunt us on our books.
"Farmers need to sort their own stuff out. We tried and it didn't work. End of story."
Mr Barham said the shipment had stacked up commercially and Farmlands had agreed to administer purchases.
"I have had quotes from large commercial operators in Canterbury quoting 20-bale equivalent bales at $180 landed in Hawke's Bay, which is not a viable price for sheep and beef farmers to pay.
"I am trying to get it here for under $100 with the kind offer of free freight and a bit of organising," Mr Barham said.
Mr Wills said recent rain had lessened demand.
For more articles from this region, go to Hawkes Bay Today