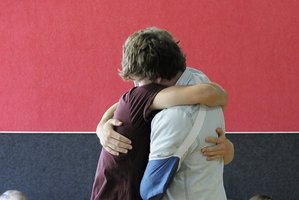 Two more Bethlehem College team members withheld information from Kenyan police about who was behind the wheel during the fatal minivan crash, it has been revealed.
The crash in January killed former Bethlehem College pupil Caitlin Dickson, 19, Tauranga couple Brian and Grace Johnston, and Kenyan man Christopher Mmata.
It was initially assumed Mr Mmata was driving and it was only after Mr Fellows, 18, returned to New Zealand that he confessed to being behind the wheel.
Mr Fellows and one Kenyan local were thought to be the only people who knew the secret of who was driving.
But a January 28 email from the Bethlehem College chairman, obtained by TV3`s Campbell Live under the Official Information Act, has revealed two more people knew Mr Fellows was driving the van.
The email said two Bethlehem College team members did not lose consciousness during the crash, and they knew Mr Fellows was the driver.
However, they kept it to themselves and did not tell Kenyan police.
Kenyan police have cleared Mr Fellows over the crash, with investigators finding Mr Mmata was the driver.
- APNZ