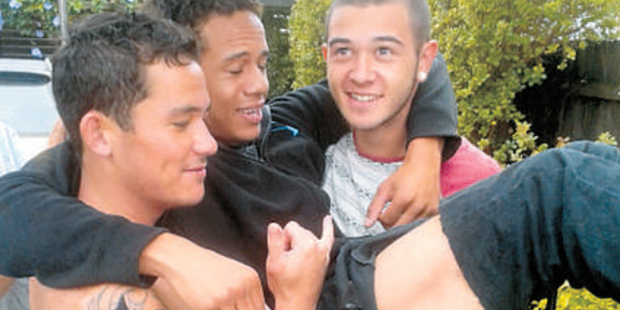 A man was impaled on a metal fence as he tried to climb over it to visit his friends.
Adrian Davids, 20, was stuck on the gate for 40 minutes with a spike through his right thigh as two of his friends supported his torso and legs and another held an umbrella over him before he was cut free.
The building apprentice had slipped in the rain about 10.30am yesterday while trying to visit his friends' flat in Fairclough Rd, Beach Haven.
Friend Connor Kelly said the gate had been locked.
"He's jumped it lots of times before but this time he slipped.
"He was yelling out my name. I came out and he was hanging ... his leg was up there and his head was down near the ground.
"He was in agony but he was handling it pretty well."
Another friend, Jade Payne, helped hold Mr Davids up while they waited for help.
Paramedics gave him pain relief before firefighters cut off a section of the fence. A large crowd of people on the street gathered to watch.
Mr Davids was taken to North Shore Hospital with the spike still in his leg to be removed by surgery.
Birkenhead fire station officer Ken Lonsley said two friends were holding him up. Everyone seemed quite calm.
"Probably the shock and adrenalin had something to do with that."