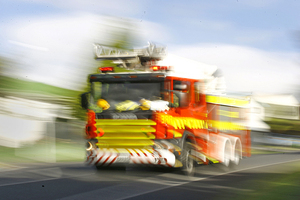 Firefighters are trying to release a man who is impaled on a fence in Auckland.
It happened in Beach Haven this morning, when the man's leg got caught on a metal fence.
Rescue crews are trying to free the man at the moment.
They're not yet sure how he got stuck.