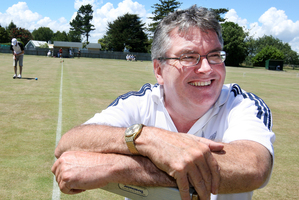 The former army commando who murdered New Zealander Charles Jones in Thailand has been sentenced to nine years and five months in jail.
The 56-year-old Westport man was stabbed to death in his hotel room in the Thai beach resort of Pattaya in August 2011.
Former Syrian army commando and United Nations-registered refugee Mohamad Shanar Ryad was initially sentenced to 18 years and 10 months' imprisonment but this was cut in half due to his guilty plea.
The sentence was also for illegal entry into Thailand, burglary, and possession of a knife.
Ryad, 21, admitted the killing but claimed he had reacted after the New Zealander tried to rape him. Police found $40,000 in cash, as well as Jones' laptop, mobile phones and watch when they arrested Ryad.
Jones was the New Zealand president of the World Croquet Federation and was on his way home from a world croquet tournament in London when he was killed.