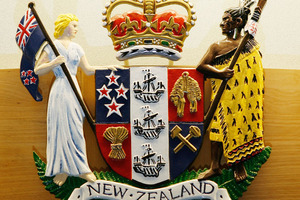 An arrest warrant has been issued for a man alleged to have murdered a two-year-old, after he failed to show up to court.
Michael Martin was to appear at the High Court at Auckland this morning for call over but failed to show up when his case was called.
The 23-year-old mechanic from Mangere has been charged with murder and failing to provide the necessaries of life thereby committing manslaughter, after Leilani Mary-Jane Lotonu'u-Lorigan was found dead at a Manurewa home on June 9.
Martin's lawyer Lorraine Smith said she had made a number of phone calls to Martin's friends to remind him of his court date, but could not locate him.
She said there was a chance he would arrive in court with a "hiss and a roar".
Justice Timothy Brewer said Mrs Smith had gone to "extraordinary lengths" to locate Martin, but said he had to issue the arrest warrant.
- APNZ