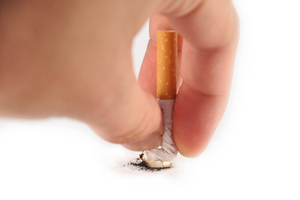 Matthew Ridge's run-in with bouncers at a Viaduct bar in central Auckland started over a cigarette, a witness has said.
As reported in the Herald on Sunday last week, the former All Black and league international was thrown out of Mantells on the Water 10 days ago and physically restrained by bouncers outside, as seen in a photo taken by a witness.
Ridge claimed in the NZ Herald this week that he sustained nerve damage after having his arm held up his back.
A witness to the incident, but not the person who took the photo, said Matthew appeared to be having a normal conversation with estranged daughter Jaime at the APN Outdoor party before things got out of hand.
The eyewitness, who did not want to be named, said she saw Matthew approach Jaime inside the venue.
"They looked like they were having a pretty normal conversation. Matthew and Jaime were both with friends but their friends had given them space to talk."
Venue security approached Ridge and asked him to put out a cigarette. Ridge complied but was said to be argumentative. "Matthew looked drunk. He was being friendly to Jaime but rude to everyone else."
Security then asked him to leave and the two Ridges went outside. The witness said something upset Matthew and he became agitated. Venue security intervened and physically restrained Ridge on a car bonnet.
An upset Jaime attempted to calm the situation but was unsuccessful and left with friends.
In a tweet in the days following, Jaime said: "There is nothing worse than a drama queen trouble maker." It's unclear whether Jaime was referring to her father.