Drought's mixed blessing — lamb bargains, sky-high greens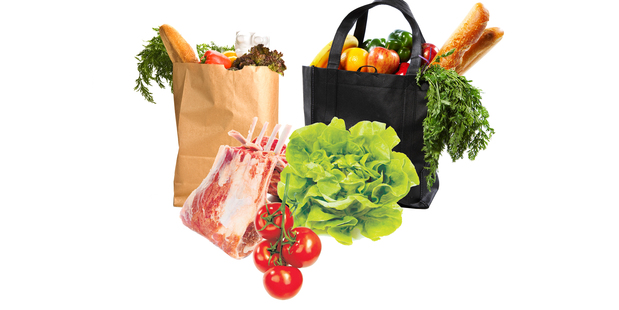 LAMB - DOWN
The price of lamb has plummeted because of the harsh drought and low export prices.
And while shoppers might be enjoying the cheap cuts, farmers are struggling with the low price, which they say is "just not sustainable".
An average-weight lamb in New Zealand fetched $155 last year because of high export prices, and so Kiwi shoppers passed up lamb in favour of pork and chicken for the family table. Today it is $80 - about $11 a kilo in the supermarket, half the price of December 2011.
Sheep farmers are trying to combat the drought gripping much of the North Island by reducing their stock levels, which has helped to drive lamb prices down.
But Beef + Lamb chairman, Mike Petersen, said that because 94 per cent of New Zealand lamb was exported,a drop in international market prices was the main reason for the lower prices at home.
"Prices are under pressure globally and that's making it pretty difficult for the exporters. International prices have the biggest effect, but there's no doubt the drought will be playing some part ..."
Mr Petersen said the East Coast, which produces about 25 per cent of the country's lamb, had been severely hit by the drought, and Beef + Lamb's mid-season update estimated that East Coast farmers' profit before tax for the 2012-13 season would be half that of last season, falling to an average of $72,400.
The update predicted that the national average fall for this season from last would be 54 per cent, giving farmers $73,000.
This was mainly because of sharply lower lamb prices and a consequent 27 per cent decrease in sheep revenue
The low prices were "not good at all" for farmers, Mr Petersen said.
"Unfortunately it's the opposite of what consumers are looking for. The farmers now are unfortunately receiving a price that's just not sustainable, so we've got to try to somehow work out what the balance is and where the line is between profitability for farmers and affordability for consumers."
A spokeswoman for the Countdown supermarket chain said lamb was in plentiful supply, which meant a lower price.
But prices could go up or down at any time if the availability of lamb changed.
The price was about 25 per cent down on last year, but but in line with that of three years ago.
"We are starting to see these declines level out and there is potential for this to rise, as these prices are highly influenced by the export market and weather conditions," the spokeswoman said.

LETTUCE, TOMATOES - UP
Auckland fruit and vegetable suppliers say trade is the worst it has ever been and prices will rise if the hot, dry weather continues.
They say lettuce, spinach and tomatoes have been hardest to buy cheaply, and some lettuce prices have shot up by 20 or 30 per cent.
Many independent traders in Auckland buy stock daily from the fruit and vegetable markets at Mt Wellington, and they say prices have been rising since November.
Ben Tong, 30, manager of Farmville Fruit and Vegetables in Grey Lynn, said the cost of lettuce at the markets had gone up 20 or 30 per cent since this time last year.
"The summer has been tough but we thought it was going to be worse," he said. "We have been short on baby spinach and fancy lettuce."
Last year, lettuces at the Great North Rd shop were $2 each; this year they are $3.
Gos Patel, 47, has run the Mangere Bridge Fruit Suppliers in Coronation Rd for 16 years and he predicted prices would rise even further in the hot weather.
He said: "This is the worst year of trading we've ever had. I've never thrown so much stock away.
"Some vegetables which are supposed to last six days are only lasting three. We've resorted to keeping a lot of stuff in fridges to keep it fresh.
"Customers keep saying everything is expensive but we have to put up prices when prices are going up with our suppliers.
"It's been the hardest summer ever."
Wayne Fan, 34, has managed Fresh and Save in Porana Rd, Glenfield, on the North Shore for six years and said lettuces and tomatoes had been hardest to buy.
Prices were about 10 per cent above the same time last year.
He said fancy lettuce was hard to get, and he ran out of stock for three weeks because lettuces were hard to grow in hot conditions and needed a lot of water.
The wholesale price of tomatoes had risen from $2 a kilo to $3, which had caused prices to rise as high as $4 a kilo in the shop.
The drought is working its way down the country, and Niwa is predicting no change to the weather until at least the second half of this month.
Northland, Auckland, Waikato, Bay of Plenty and Hawkes Bay have been officially declared drought zones, while farmers from Manawatu-Rangitikei hope their area will follow suit next week so they can obtain Government benefits provided by such a declaration.

Prices
Lamb
Dec 2011 - $22/kg
Now - $11/kg
Lettuce
Last year - $2 each
This year - $3 each
Price of tomatoes (wholesale)
Last year - $2/kg
This year - $3/kg
- APNZ