Telecom not bringing forward its plans despite rival's rollout of faster mobile internet services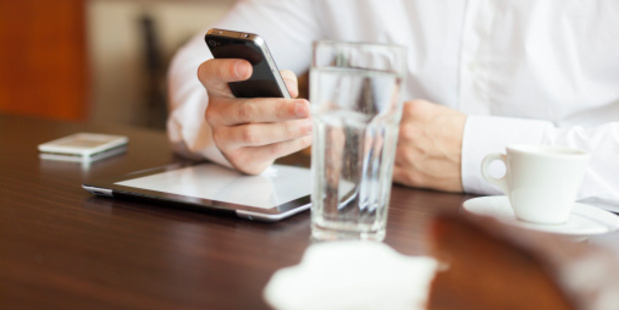 Telecom says it has no plans to move forward its rollout of faster mobile internet services as rival Vodafone beats it to market with a 4G network.
And New Zealand's third-biggest mobile operator, 2degrees, won't reveal its plans for a 4G network or how quickly it will respond to Vodafone's move.
Vodafone confirmed rumours yesterday and announced the launch of its 4G network - which will carry mobile internet data 10 times faster than its third-generation counterpart.
The service is live for just under a third of Auckland and Vodafone plans to offer 4G mobile internet to 15 cities and towns by the end of this year.
Based on latest figures, Vodafone has about 2.4 million mobile customers and chief executive Russell Stanners said about 65,000 of them had 4G-capable devices. He expected this would grow to more than 100,000 by June.
Even though the company has not unveiled any plans for the Government's fibre internet scheme, Stanners said the 4G move was not Vodafone shifting its focus away from broadband.
"Mass uptake of fibre will start to happen in 2015, 2016, 2017 if you look at [analyst] projections," he said. "An organisation like ours, you've got to get [the] timing right.
"We've got 65,000 4G-capable devices in our customer base today and growing rapidly. Different market dynamics indicate how fast you launch in a market."
While Telecom launched a 4G trial for 100 customers last month, Vodafone sped past it with a commercial launch yesterday.
Telecom plans to launch a 4G service to the public by the end of this year and a spokesman said Vodafone's move would not change its timetable. Telecom does not have funds earmarked for a commercial 4G rollout for the financial year ending June 30 so it is not certain if its infrastructure upgrade will begin before July.
Vodafone's upgrade to 4G took about six months, said corporate affairs head Tom Chignell.
A 2degrees spokeswoman said although the company planned to move to 4G, it could not indicate when this would happen.
Telecommunications Users Association chief executive Paul Brislen raised the question of whether 2degrees could beat Telecom to a 4G launch.
"It has the ability to upgrade to 4G quite quickly - it has the spectrum and the network is new enough that I'm told it's a software/card swap scenario rather than redeploying kit to every celltower," Brislen wrote in a blog post.
"Could 2degrees beat Telecom to a launch? Anything's possible, which is great news for us users."
Brislen said Telecom and 2degrees might lower prices in response to Vodafone's outpacing them on network speed.