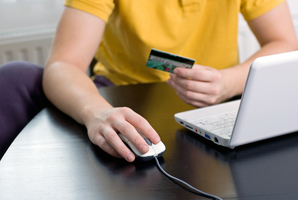 Trade Me is full of great deals. It can be worrying, however, that you don't know who you're dealing with.
When I'm buying something important, I like to deal with larger traders who have some after-sales service. My experience is that those who have set up Trade Me Stores offer good deals.
So this week I've been trawling the Stores - which can be found at Trade Me.co.nz/stores - looking for bargains. Being a Trade Me Store bolsters a trader's credibility and they must provide a minimum 30-day warranty on sales.
The first great deal I came across, with help from a colleague, was Sally Hansen nail polish strips. I have to admit I never knew such a product existed.
I'm told the price on the Deal Busters Trade Me store is much less than the high street price (although Farmers has 25 per cent off its Sally Hansen range until March 10).
As a proud owner of a Samsung Galaxy S3, I was impressed at some of the deals on mobile-phone accessories Trade Me store LX2001. Auction number 564579132, for example, is a Samsung Galaxy 3 Set, including a phone cover, screen protector and dual USB car charger for $19.98, including delivery.
The cheapest equivalent products I could find at Dick Smith added up to $43 before postage. LX2001 has accessories for most other popular mobile-phone models.
Every few months I find myself looking at chicken coops on Trade Me. Urban egg production is hugely popular and one day I'm going to join the flock. Trade Tested sells 2m-long chicken coops from $280. Check out auction number 564602855. Sometimes this store has $1 reserve chicken coops, so you could be lucky and pick up a new coop for next to nothing. I can't, of course, guarantee they will last without repairs. I'm sure, however, they would be fine for a first-timer.
And if you're one of the thousands of parents who buy toys on Trade Me, there's a new Barbie Flip Out Foam Couch on the Pipsqueaksnz Trade Me store for $69, which was cheaper than I could find it on price-comparison websites. The auction number is 564898150.
Trade Me also has "premium" Stores Extra which are high-street names such as Hallensteins and Hannahs. R&R Sports' store on Trade Me had the Freedom Invert 4 tent for $199 this week. Free shipping made the tent slightly cheaper than competitors were offering on Trade Me.

More deals:
• JVC KRD-336 bluetooth head deck. $129 at Parallelimported.co.nz.
• Del Sol 6.1 women's or men's "rail trail" bike. $399 at Hedgehog Bikes. In-store only.
• Fresh NZ lamb BBQ chops $7.99/kg at Countdown. Today only.
• Up to 70 per cent off Glassons summer stock at glassons.com/clearance.

diana@wordfusion.com