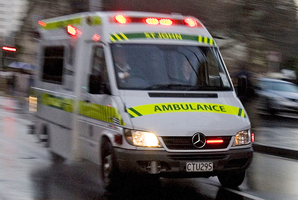 A Mount Maunganui man killed in a car crash north of Turangi was not wearing a seatbelt, police say.
Shane Anthony Robson, 51, was killed instantly after the ute he was driving crashed into a tree on Wednesday night.
The crash happened on State Highway 1 at Hatepe, about 8.30pm, said Senior Sergeant Fane Troy, of the Taupo area road policing group.
"Once again, a family has lost a loved one because that individual made the decision to not wear a seatbelt," Mr Troy said.
"Police cannot reiterate enough the importance of wearing your seatbelt. They do save lives."
The road was reduced to one lane for a period after the crash. Mr Robson's ute was the only vehicle involved.
The ute suffered extensive damage and the cause of the crash was still being investigated.
This was the fourth fatality to strike the Bay of Plenty this week. Dianne Royce Rickerby, 33, died on Sunday between Te Puke and Papamoa after the car she was driving crossed the centre line and collided with another vehicle.
Her son is in a critical condition in Waikato Hospital after being cut free from their wrecked Honda Integra by firefighters.
Kane Jamie Te Riini, 19, and Cyrus Aidan Brady, 25, known as Aidan, were killed when the car they were in hit a tree in Edgecumbe on Tuesday.
Their Subaru struck a tree after it failed to take a bend.