Rare anti-body that helps save newborns means country's most prolific donor will be hard to replace.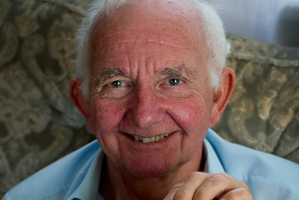 The man described as the country's "most prolific blood donor" will today be giving his 550th and final blood donation.
New Zealand Blood Service says it would be a challenge to find a donor who could replace 72-year-old Graeme Thomas because of his special blood type.
Mr Thomas' blood contains antibodies that have been used to make Anti-D immunoglobulin injections, which help to protect unborn babies from potentially life-threatening outcomes of haemolytic disease.
He is one of just 36 donors with the blood type in New Zealand, and one of only two males.
About 9000 pregnant women here require the injection each year, which "mops up" foetal Rh positive red cells and stops them from producing antibodies against those cells.
Since 1968, he had donated about 385 litres of blood, enough to make more than 5000 vials of the injection to help thousands of babies and their mothers.
"It's become quite a habit, and I think I'm going to miss making my fortnightly blood trips," said Mr Thomas, a retired University of Auckland admin staffer.
"Over the years, I haven't given much thought about who had benefited from my blood, but I'm just happy to be doing my small part in helping others."
Mr Thomas said what got him started 45 years ago was an advertisement in the Herald seeking male Rh negative blood-type donors for an Anti-D programme.
He decided to become a regular donor after finding out that only one in 10 people had his blood type.
He would donate blood during his lunch break, but it has become "a little bit more complicated" since his retirement 15 years ago.
From his Devonport home, Mr Thomas continued his fortnightly trips to the blood centre by ferry, bus and train.
"It's slightly more inconvenient, but what motivates me, I think, is all the lives that the blood could be used to save."
He recalls meeting a young girl during the programme's 10th anniversary celebrations who was one of the first to have benefited.
"It was wonderful to see her then, healthy at 10 years old. She has probably been a mother herself now, maybe even a grandmother."
Mr Thomas said he decided to retire following medical advice.
Rachel Donegan, a specialist transfusion nurse, said Anti-D prevented babies being born with jaundice and anaemia, which were life threatening.
"Prior to Anti-D, some babies with bad cases of haemolytic disease developed acute anaemia and many died," she said.
Blood service spokesman Paul Hayes said the search was now on for someone to fill Mr Thomas' role.
"Only by donating for the first time can we identify a person's blood type and therefore how their donations can be used to help save lives."
Potential donors can call 0800 Give Blood or visit www.nzblood.co.nz to find out if they are eligible.
Numbers
550 blood donations
385 litres of blood donated
45 years since his first donation
5000 vials of Anti-D injections made from his blood
36 donors with his blood type in NZ
Source: NZ Blood Service