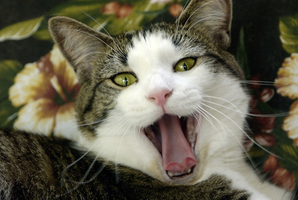 Gareth Morgan's plans to create Wellington's first 'confined cat' suburb will be up for debate this evening.
He is hosting a public meeting to discuss the idea with residents in Karori.
He says Karori's wildlife sanctuary Zealandia has already done the hard work in renewing native wildlife and now it is time for others to do the same.
That has drawn support from Zealandia's conservation manager Raewyn Empson, who is applauding Mr Morgan's campaign.
"We've had such success that there are now birds flying out into the suburbs, and there are a lot of people saying that they are concerned about the risks and we're seeing that there are risks out there.
"We think it's wonderful to have this debate.''