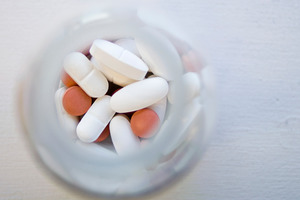 A computer engineer who died from an overdose of painkillers and sleeping pills had taken his "severe medical problems" into his own hands, a coroner's report has found.
Wellington man Paul Pleydell, 55, was found dead in his Johnsonville home on September 26, 2011 after a friend noticed he had failed to make contact.
He hadn't been seen since September 18 when he had lunch with some friends, who noticed he was feeling unwell.
He was reported missing by close friend and neighbour Kristjana Gudmundsson, who couldn't get in touch with him following the lunch.
After repeatedly trying and failing to contact him by phone, text and Skype, Ms Gudmundsson finally called police, who found Mr Pleydell's body in his bed at home.
Mr Pleydell had a series of ongoing medical conditions including Crohns disease, for which his family tried to persuade him to get treatment but he was "infuriatingly independent", the report said.
Coroner Ian Smith found that Mr Pleydell opted not to have medical supervision for his "very significant" inflammatory bowel disease.
He was reluctant to be referred to the gastroenterology department at Wellington Hospital and refused to have a colonoscopy done.
He was prescribed drugs, including codeine, for his condition but took them intermittently.
Coroner Smith found Mr Pleydell died as a result of accidental acute drug toxicity from a combination of codeine and the sleeping pill zopiclone, and possibly diazepam.
"It is clear that the deceased had a severe medical problem that he was reluctant to treat in the prescribed manner and preferred to deal with it in his own way."
There was no evidence to suggest his death had been a suicide, Coroner Smith said in his finding, released today.
- nzherald.co.nz