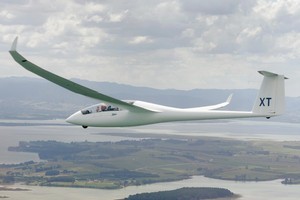 What caused a Hororata pilot to fly his glider into the side of a mountain near Omarama in a fatal crash in January last year may never be definitely known.
Farmer and keen recreational glider pilot Michael John "Joe" McKellow, 60, died when his 1985 Societe Siren PIK-30 glider crashed about 6.15pm on January 18 last year on Snowy Peak Mountain, 11 nautical miles (20km) northwest of the Omarama Airfield where he had taken off.
The crash was seen by another pilot, who notified emergency services. When they arrived at the crash site, Mr McKellow was found dead.
The crash was investigated by the Civil Aviation Authority (CAA), which had no definitive answer to the reason for the crash, and "could not establish with any certainty the cause (or causes) which led to the glider striking the ground".
Possible reasons were the pilot losing control by mishandling an intentional manoeuvre or he experienced some degree of incapacitation, unable to control the glider.
"On balance ... it is considered that the cause of the accident may have been due to some degree of pilot incapacitation."
Mr McKellow was appropriately rated and fit to carry out the flight, with 255 hours' flying to his credit, including 70 hours in that glider, the report said.
A post mortem did not reveal anything which caused incapacitation.
But there were some unusual circumstances leading to the crash.
Two other pilots were in the area in separate gliders at the time of the crash and saw Mr McKellow "ridge flying" (flying along ridges to pick up lift).
Mr McKellow's glider turned towards rising ground, entered a nose-down attitude, continued to roll to the right and gather speed until it hit the ground.
One of the pilots, also an instructor, thought Mr McKellow had enough speed and clearance to recover and clear the hill easily. It was an unusual manoeuvre to turn towards rising terrain, especially for a competent and conscientious pilot like Mr McKellow.
"He did not pull out and the glider took a straight dive into the hill," that pilot said.
The CAA report said the crash was not survivable.
On the day of the crash, Mr McKellow was "in good spirits and looking forward to the flight". He had flown the glider the day before the crash.
The last annual inspection of the glider was in November 2011, and it had a current certificate of air worthiness.
The pilot had no medical history which would lead to incapacitation, but he had sustained a head injury in 2007 which was cleared by a neurologist experienced in aviation medicine in 2009.