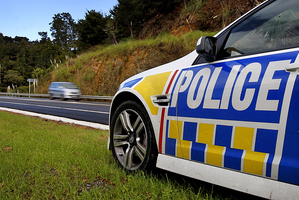 File photo / NZ Herald
A motorcyclist has died after crashing into a tree south of Auckland this afternoon.
One person has been confirmed dead after the crash, which happened shortly before 4pm on Great South Road in Ramarama.
Diversions are in place.
Counties Manukau police are yet to inform next of kin.
- nzherald.co.nz