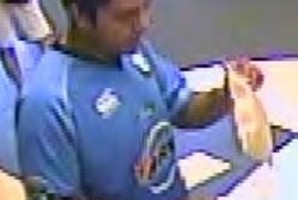 Hours before he was burned alive, Shalvin Prasad withdrew tens of thousands of dollars from his bank account.
The withdrawal from a teller at the ASB Bank on Ronwood Ave at Manukau last Wednesday afternoon almost emptied the account holding the 21-year-old's years of savings.
He made his way to soccer training, returned to the family's south Auckland home then went out at 8.30pm, telling his parents he was going to play pool.
A week later detectives have revealed there is no explanation for why Mr Prasad withdrew the cash and what happened to it before he was burned alive some time after at McRobbie Rd, Kingseat.
His body was found the next day with no indications he suffered injuries before being set alight, Detective Inspector Dave Lynch said today.
"It's impossible to determine [if he was unconscious at the time], other than to say he was certainly alive when he was set on fire,'' Mr Lynch said.
The money he withdrew in $100 notes is still missing and the discovery of his Toyota Rav 4 outside an industrial building 15 minutes from his home had failed to provide any leads.
Mr Lynch said he wanted to "emphasise that there is no indication that Shalvin was involved in any illegal activity''.
He said people may speculate "as to how a 21-year-old came to have a large sum of money'' but checks with his family and of his bank account confirmed he was a "diligent saver'' over a long period of time.
Detectives will trawl through Mr Prasad's online and mobile phone history from the last week to establish who he had been contacting before his death.
Mr Lynch said Mr Prasad had been described as "innocent and naive'' and may have been the victim of blackmail, bribery or fraud.
The final time Mr Prasad was heard from was in a text he sent to his parents at 9.45pm to say he would be home by 10.30pm.
That text was sent via the Drury telecommunications tower, which had a broad range and didn't necessarily mean Mr Prasad was in Drury, Mr Lynch said.
The withdrawn funds was discovered later that night by Mr Prasad's parents when they checked the account online after becoming worried about their son not returning home.
"The police investigation will focus on anyone who had knowledge of the fact that Shalvin had a large sum of money with him and believe that identifying such persons will assist in progressing the investigation,'' Mr Lynch said.
There has been no strong evidence to suggest when Mr Prasad's car was parked on Plunket Ave in Papatoetoe, where it was found at the weekend.
Mr Lynch said it was believed he either arranged to meet somebody there and was taken away by a "person or persons``or the people involved in his death took his car back there.
Police were spending today building a timeline of Mr Prasad's movements during the last week by interviewing family members and friends, including the soccer teammates he played with hours before his death.
The teller who Mr Prasad withdrew the money from would also be interviewed, although Mr Lynch said there's "certainly no indication by his behaviour or his demeanour'' that Mr Prasad feared for his safety at the time.
Mr Prasad's funeral was held yesterday.
- APNZ