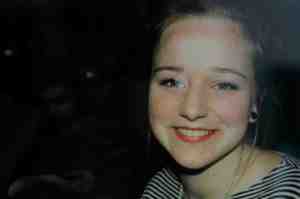 Kenyan authorities are yet to make contact with Bethlehem College since it was revealed an 18-year-old was behind the wheel of a minivan that crashed, killing three New Zealanders and a Kenyan man.
An independent inquiry launched by Tauranga's Bethlehem College will investigate who knew the drivers were switched shortly before the crash nearly two weeks ago, and why former student David Fellows was allowed to drive before the van rolled during the school's visit to Kenya for a volunteer project this month.
Kenyan man Christopher Mmata was originally thought to have been behind the wheel when the van crashed.
The college revealed on Monday that he had swapped places with Mr Fellows shortly before the incident.
Mr Mmata died in the crash, along with former Bethlehem College student Caitlin Dickson, 18, and Brian and Grace Johnston.
Bethlehem College's board of trustees chairman Greg Hollister-Jones today (Thur) told Firstline Kenyan authorities had not been in touch with the school.
"It is important that the proper channels are followed here and our relationship is with Mfat (Ministry of Foreign Affairs and Trade) and if the New Zealand police want to speak to us, with them."
Mr Hollister-Jones yesterday said the inquiry would investigate where and when Mr Fellows began driving, what the arrangement was for him to take over from Mr Mmata, and who was aware of it.
There has already been conflicting evidence about what happened after the crash, with the school's Kenyan liaison representative Calvine Ominde denying he told Mr Fellows to keep quiet about the driver swap.
Mr Ominde, who works with the volunteer project the school was involved with, said he felt "blamed" for a cover-up he knew nothing about.
Mr Hollister-Jones said: "The purpose of the investigation is to get accurate information around the driver swap and what followed after the crash."
The terms of reference were still to be finalised and Mr Hollister-Jones said they would consider whether a private investigator would travel to Kenya to interview witnesses.
Mr Hollister-Jones would not comment on what was allegedly said between Mr Ominde and Mr Fellows.
Bethlehem College principal Eoin Crosbie said yesterday that Mr Fellows had been told by Mr Ominde to keep quiet about the driver swap until after the 18-year-old had returned to New Zealand.
Mr Ominde, speaking from Kenya yesterday, told TV3`s Firstline that he did not know there had been a driver swap, and he did not understand why he was being blamed for a cover-up.
"I hear there's a lot of news saying that I covered up for this. Why should I cover up for this when I'm mourning the death of my friend [Mr Mmata]?" Mr Ominde said.
Mr Hollister-Jones today said he expected the school would talk to Mr Ominde.
"He'll be a source of information about what happened before because he last saw Christopher driving as we're told and he was first on the scene and he assisted our tour party at the scene and in the hospital that followed."
Mr Hollister-Jones did not know whether Mr Fellows could be extradited to Kenya to face charges, but said "we would obviously be concerned about that".
"From the beginning we encouraged David to obtain legal advice and facilitated that and I know that he's done that."
Read more: Professor says Kenya crash driver right to keep quiet
- APNZ