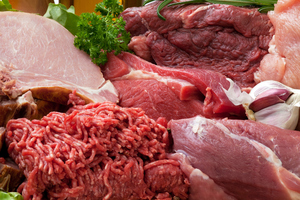 A Wellington meat processor has been fined $65,000 after a worker lost two fingers using an unguarded meat skinning machine.
In January last year, the worker was attempting to clean part of the machine at Taylor Preston when his fingers were amputated, the Ministry for Primary Industries said.
The worker had been told by the Wellington company not to use the machine.
This week Taylor Preston was fined $65,000 and ordered to pay reparations of $12,080.
The Ministry's southern regional health and safety general manager, Francois Barton, said it was not enough to train staff not to do certain things.
"As this case so unfortunately shows, staff do not always do as they are trained and employers must look beyond the training to proper hazard identification in their workplaces."
It was Taylor Preston's responsibility to mitigate the hazard, Mr Barton said.
- APNZ