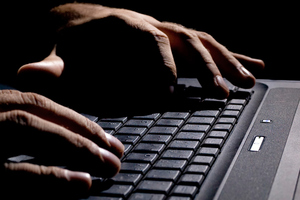 A malicious hacker has left a devastated bride-to-be and her hens' party out of pocket after they tried to book a holiday home online during the peak December period.
The HolidayHouses website, an offshoot of Trade Me, was attacked by a "phishing" scam.
The ruse hit the group of 10 Auckland women who thought they had booked a bach in Onetangi this weekend.
The booking was made in December and the women paid $1990 into a British bank account last Wednesday.
When they rang on Monday to confirm the booking, the owner did not know about it and said the house had been let to others for the long weekend.
Her bank told bride-to-be Amber Mepsted it was unlikely the money could be retrieved as almost a week had passed since the payment had been made.
She had to put another payment of several thousand dollars on to her credit card to secure another bach for the weekend.
The HolidayHouses website acts as an agent for bach-owners, matching them with people looking for short-term accommodation.
Spokesman Jeff Hunkin said eight properties were affected and 11 bookings had gone to the hackers. He said the scam was the first time HolidayHouses had been hit.
It is understood property owners were contacted via an email purporting to be from HolidayHouses, advising their payment invoice was available online and asking them to submit details to a fake HolidayHouses website.
The hackers then took control of the accounts, accepting bookings and the money.
Hunkin said international authorities were contacted and the offending site was taken down within 24 hours.
"We're currently working with Interpol and police to trace any funds stolen."
Friend of the bride Kylie Bailey said the group was particularly annoyed because the website warned the owners but not the customers.