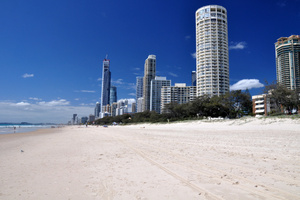 Some parents tell their high-achieving children to not even consider university because there was no way they can afford to attend.
Queensland academic Dr Alison Green thought the future of her two New Zealand-born graduate daughters was secure in Australia.
But despite good degrees and years in the country, they remain "temporary" residents under the 2001 social security rules that block tens of thousands of Kiwis from residency and citizenship.
Most focus remains on the plight of low-paid expats whose children are trapped in a poverty cycle that blocks them from the chance to gain skills needed for decent jobs and permanent visas, condemning many to low-paid work or unemployment.
But the changes have also reached out to snare middle-income families.
Dr Green and her husband arrived in Australia in 2002 when both had occupations on the immigration skills list. Because they were over 44 they were too old to apply for the general skilled migration programme, but thought their daughters would qualify.
Not so. One, a film and television graduate, has no clear pathway to permanent residency. The other is studying biomedical science.
The Greens paid about A$40,000 ($50,000) for university fees and textbooks, and supported their daughters while they studied.
They cannot afford to meet the costs of postgraduate studies the younger daughter needs if she is to qualify for permanent residency.
Dr Green told the inquiry into improving transtasman relations by the two countries' productivity commissions that huge barriers also confronted New Zealand secondary students, and that the problems were not confined to low-income families.
"Some parents tell their high-achieving children to not even consider university because there was no way they can afford to attend," she said.
"Other families have had to choose which of their children to support through university and which will miss out."
Aussies accused
New Zealand advocates and critics of Australian policies on expat Kiwis claim Canberra and the states have breached a number of international treaties on human rights and discrimination.
Australia denies the allegations, saying the 2001 rules removed positive discrimination and provided equality with migrants from other countries.
The alleged breaches include:
*The UN Convention on the Rights of the Child, protecting the right to benefit from social security, access to higher education, assistance for the disabled "free of charge wherever possible", and freedom from discrimination of any kind, irrespective of the parents or guardians' race, colour, sex, language, religion ... [and] national, ethnic or social origin.
*The International Covenant on Economic, Social and Cultural Rights, outlawing discrimination based upon nationality.
*The Convention on the Elimination of All Forms of Racial Discrimination, which, relating to nationality, citizenship or naturalisation, requires that "legal provisions ... must not discriminate against any particular nationality". The convention also prohibits discrimination affecting civil, political, social and cultural rights, and includes the obligation of signatory states to guarantee equality between citizens and non-citizens.