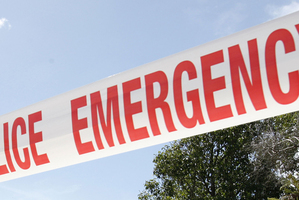 Police investigating last month's shooting death of a Ranui man have confirmed they are looking at a gang link to the murder.
Daniel Fifita Turner, 29, died on December 18 after being shot in the chest on Afton Place in West Auckland.
Detective Inspector Bruce Scott said police were now investigating links between the shooting and local members of the King Cobra gang.
Another 26-year-old was also injured in the shooting but has been discharged from hospital and is speaking to police.
Police want anyone in the neighbourhood to contact them if they saw a man with heavily tattooed hands and forearms running from the property about 11pm on the night of the shooting.
Anyone with information is asked to call Operation Larry staff at Waitakere Police on (09) 839 0600 or Crime Stoppers anonymously on 0800 555 111.
- nzherald.co.nz