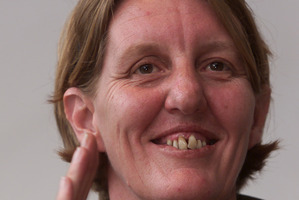 A TV producer spared jail after admitting dealing drugs claims she was severely bullied at work while making a show for Maori Television.
Anne Speir, 55, was sentenced to six months' home detention for selling LSD, ecstasy and cannabis at the Auckland District Court in November.
Acting on a tip-off, police found 337gm of cannabis, 45 capsules of ecstasy, 32 tabs of LSD and more than $16,000 in cash in New Zealand, Australian and American currencies at her Housing New Zealand home.
Speir's lawyer Ron Mansfield told the court she had an emotional breakdown while working as a producer on Maori TV show Takatapui, described as a magazine-styled show with a Maori queer focus.
The show, which ran for six series in the 2000s, was made by Front of the Box Productions.
"The defendant was subjected to severe bullying and was routinely humiliated by this person in front of her colleagues," Mansfield told the court.
The bully was described as the person who she reported to directly.
Speir was out of work for several years and resorted to dealing drugs to friends and associates, the court heard. It was claimed she made around $3200 a month in profit.
In sentencing Speir to six months' home detention, Judge Emma Aitken said she had given Speir a large discount for her contribution to the gay community.
"I have no doubt again that that would have been at times at some considerable cost to yourself."
Last week, Mansfield said Speir "simply wants to get on an serve her sentence" and did not wish to comment on the bullying claims.
Claduette Hauiti, the executive producer of Takatapui, said she was extremely surprised about the claims.
Hauiti said Speir reported directly to her.
"I haven't had anybody that was associated with her or I, make those allegations. I can say no I didn't bully her, I don't know what she's talking about."
Hauiti said Speir had been a great leader for the gay community.
"Whatever trauma she may be going through, I can only wish her well."