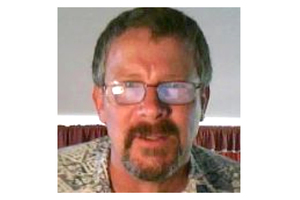 Poor weather yesterday halted an aerial search over one of the last possible locations for a tramper who is missing in Kahurangi National Park, near Nelson.
A rescue helicopter was supposed to fly over Castle Basin at the top of Mt Owen in the search for 54-year-old Alistair Levy, who has not been heard from since Sunday.
But search co-ordinator Sergeant Mike Fitzsimons said the chopper was grounded because of the weather.
He said they still intended to have an aerial check of that area when the weather cleared. However, today's weather was not looking positive.
Mr Fitzsimons is keeping Mr Levy's family informed on the search.
He said they understood the situation was grim.
Police held grave fears for Mr Levy.
Without any fresh information on where Mr Levy was, aside from the aerial search, there was not much more searchers could do, Mr Fitzsimons said.
A ground search had finished up yesterday and cavers, who were going on an organised trip into the vast cave system through the mountain yesterday, had their trip postponed because of the poor weather.
"There's been quite a widespread effort from our various volunteers around the district for Alistair and I guess it's a reflection of just how rugged that country is.
"Our search teams were sometimes putting themselves into places of danger and concern."
Police said Mr Levy left Nelson last Saturday morning.
He sent a text message on Sunday morning to say he had tramped to 1875m up Mt Owen and had not been heard from since.
The Palmerston North man was due to pick up his bike from a cafe in Kohatu and cycle back to his car at the start of the track at Courthouse Flat, but never made it.
He has been described as an experienced tramper but had no emergency locator beacon on him.