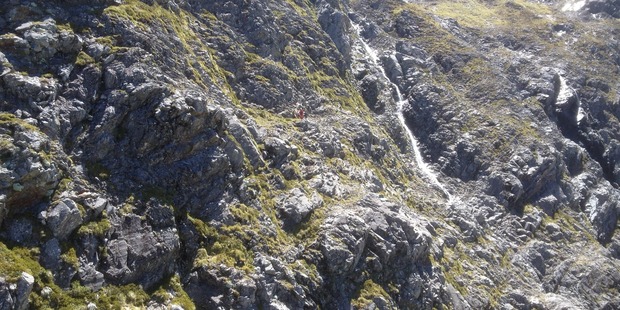 Two English tourists have been rescued by helicopter from the Nelson Lakes National Park after becoming lost in steep terrain today.
At 12.20pm the Nelson Marlborough Rescue helicopter crew were alerted to the search by the Rescue Coordination Centre in Wellington.
A beacon had been activated near Waiau Pass in the southern Nelson Lakes National Park.
After a brief search of the area, the party of two English tourists in their late 20s were located - precariously perched on a shelf among steep bluffs on the southern side of Waiau Pass.
Due to a navigation error they had found themselves bluffed in very steep terrain, and decided the best course of action was to stay where they were and activate their beacon.
The Nelson Marlborough Rescue Helicopter winched a paramedic down to the tourists, who assessed them, before the pair were winched off the bluffs into the helicopter.
Helicopter rescue staff said the pair were uninjured, but very grateful.
- APNZ