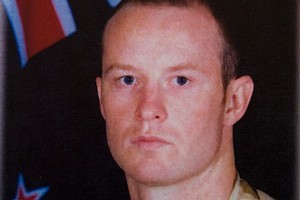 A call has been made to urgently allow a former Afghan interpreter, injured in the same attack which killed Lieutenant Tim O'Donnell in 2010, to move to New Zealand as part of the New Zealand Government's resettlement offer.
In a revised assistance package, the Government announced former Afghan interpreters who had worked with the New Zealand-led Provincial Reconstruction Team in the last two years, would be offered refuge in New Zealand.
Defence Minister Jonathan Coleman announced in early December the former interpreters would be given the option of resettlement, joining 21 current interpreters that have already opted for resettlement after it was offered in October.
Former Afghan interpreter, known as "AJ'' is still seeking answers on whether he will be included.
Green Party global affairs spokesman Kennedy Graham has called on Dr Coleman to urgently look into AJ's case.
"This man has been injured in the course of serving alongside New Zealand's provincial reconstruction team in Afghanistan's Bamiyan province.
"For him and his family to potentially miss out on the Government's offer of moving to New Zealand seems completely unfair.''
Dr Graham is calling for compassion to be shown to AJ and his family.
Radio New Zealand's correspondent in Kabul Jon Stephenson said AJ's family had written to Dr Coleman asking what will happen with their son and whether he would be able to be included, after they feared for his and their safety.
Mr Stephenson told Radio New Zealand the family had to send AJ to Turkey for further medical treatment at their own expense when he developed post traumatic stress disorder after working for the New Zealand PRT.
``After Turkey he fled to Germany where he's currently languishing in the refugee camp and the family are very concerned they haven't heard from anyone in the New Zealand Government,'' said Mr Stephenson.
Mr Stephenson asked Dr Coleman if AJ had been contacted by the New Zealand Defence force with the appropriate duty of care.
``I asked Dr Coleman if appropriate duty of care had been observed, given AJ's years of service with the PRT at Bamiyan and the injuries of course that he received in that insurgent attack in August 2010 - that's the attack that killed the PRT Lieutenant Tim O'Donnell''.
Dr Coleman said in a statement to Radio New Zealand he was confidant PRT had responded with the appropriate duty of care.
``However that does appear to be contradicted with what I've been told by a former PRT soldier who worked served with AJ and claims that AJ's psychological problems in particular were well known to the Defence Force,'' said Mr Stephenson.
The assistance package:
- Offers a resettlement option for former interpreters who have resigned from employment with the New Zealand Government at the PRT in the two years since December 1, 2010. Up to six individuals and their dependants are expected to be eligible.
- Offers a resettlement option to interpreters effectively working for NZ Police through the EUPOL operation in Bamiyan. Up to four individuals and their dependants are expected to be eligible.
- Provides a one-year salary payment to all other current locally employed staff based at Kiwibase in Bamiyan township.
- Provides an additional $10,000 lump sum payment to a number of local staff who have at times worked in Bamiyan's northeast, such as mechanics and engineers.