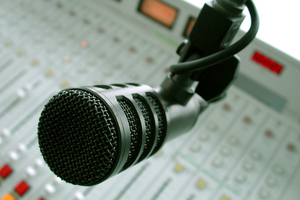 A Feilding kennel worker was sacked after her boss found out she had bagged her job on talkback radio.
Sandra Wilson gave a radio interview on More FM in March last year about how much she hated working at Pet Stay, a boarding kennel for cats and dogs, and how unhappy she was with the company's management.
She did not mention the company by name, but a client of the kennel's director heard the interview and was able to identify the company.
When director Susan Flavin found out about the comments, she sought a transcript from the talkback station and arranged a disciplinary meeting to discuss a number of matters, including Ms Wilson's criticism of the company.
Ms Flavin alleged Ms Wilson had breached her contract by being disloyal to the company. She also alleged Ms Wilson had been abusive and threatening in the workplace.
Despite four requests to attend a disciplinary meeting, including a final request in which Ms Wilson was warned she could be dismissed, Ms Wilson failed to attend. She was dismissed in April last year.
Ms Wilson brought a personal grievance case before the Employment Relations Authority, arguing she had been unjustifiably disadvantaged and dismissed.
She also sought compensation for hurt and humiliation.
But the Authority dismissed Ms Wilsons' claims, noting Pet Stay had given her the opportunity to respond to the allegations, but she had failed to attend.
It found Pet Stay's decision to dismiss Ms Wilson was fair and reasonable in the circumstances.
Ms Flavin told APNZ she was shocked when a client asked her if Ms Wilson was leaving - and then told her about the radio interview she had heard.
She then decided to request a transcript from More FM.
In the phone-in interview, Ms Wilson said she was really unhappy in her job and hated going to work.
Ms Flavin said the business was directly identifiable by Ms Wilson's comments, and more than one client had heard the interview.
"The hosts actually said to her, 'We're not going to get you fired by talking about this, are we?"'
Ms Flavin said the interview was not the main reason she dismissed Ms Wilson, and it was mainly due to her attitude.
She was disappointed by how the employment relationship came to an end, but was pleased her process in dismissing Ms Wilson had been vindicated by the authority.
- APNZ