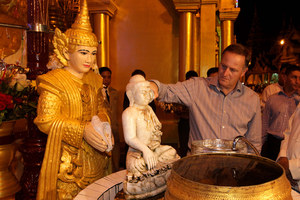 John Key recently visited Burma. Photo / Alan Gibson
Burma's President Thein Sein has cancelled a trip to Australia and New Zealand he was to have made next week, citing domestic developments.
NZ Prime Minister Key recently visited in Burma for a series of high profile meetings, announcing aid for displaced citizens as well as funding for farming development.