Real estate company begins internal inquiry after accusations that it stole Property Guru information.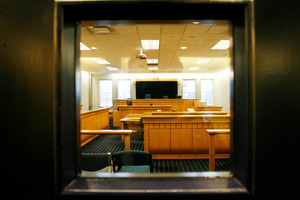 A top Auckland real estate firm has begun an internal inquiry after accusations it took data from one of New Zealand's biggest property databases to set up a rival business.
Former state-owned enterprise Terralink International - which runs the Property Guru service - believes a group has been unlawfully using its data and is now chasing those allegedly involved through the courts.
Terralink is bringing a civil case against six defendants including City Realty - trading as Ray White City Apartments and seen as one of central Auckland's top real estate firms.
City Realty's sales manager, Phil Horrobin, said the company would "vigorously defend" the allegations.
"If any inappropriate or illegal action on behalf of the company is uncovered it will be dealt with immediately and with appropriate action," he said.
After a court application, Terralink says it has been granted permission to search and access information at buildings owned by the defendants.
The Herald understands City Realty's offices were searched last week along with the home of at least one of the defendants where a computer was seized.
It is believed the search powers Terralink obtained are those formerly called "Anton Piller" orders.
Legal commentators say these orders are the "nuclear weapon of a civil litigator's armoury" and allow for the seizure of documents.
The defendant is not given advanced warning before a search and Russell McVeagh lawyer Sarah Armstrong said a court does not issue the orders lightly. "I think you could call it an extreme remedy."
Terralink said its actions were necessary to protect itself.
"We believe that, since around June 2011, the defendants have unlawfully obtained Terralink's intellectual property in order to establish a business in competition to Terralink. Substantial evidence of the defendants' actions have been filed in the High Court," the company said.
The information allegedly taken is understood to be from Terralink's Property Guru service.
Other people caught up in the Terralink proceedings include Horrobin, former Ray White salesman Aaron Hudson and Senthil Perumal, who is understood to be a current employee of City Realty.
Data Source, a local firm whose director is a City Realty shareholder, is also listed as a defendant, as is a company registered in Singapore.
Aspects of the case are due to be called in the High Court at Auckland today.