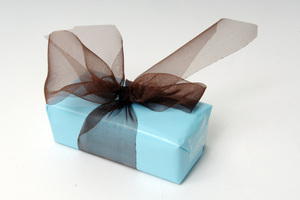 This Christmas New Zealanders will spend less on gifts and leave most shopping to the last minute, a survey has found.
Figures based on a Horizon Research poll of 1742 people aged over 18 show more than 1.6 million Kiwis will do their shopping in December, 311,000 waiting until the final few days before Christmas.
On average an adult shopper will spend $438 on presents - a total of $1.433 billion throughout the country.
Horizon Research manager Grant McInman said that amount was down about $100 million from last year, although it was up from $1.2 billion in 2008 and $1.36 billion in 2009.
"I was surprised the average value was so low - $438 ... But it's getting close to $1000 a household and that's just on presents, not food."
Almost 25 per cent of those polled said they would cut spending this Christmas.
A further 5 per cent said they couldn't afford the festive season at all, and 13 per cent said they had been had been putting money away during the year.
Almost 10 per cent would use credit cards, 6 per cent would use savings and less than 1 per cent would go to money lenders.
About 173,000 thrifty shoppers would wait until the Boxing Day or New Year sales to buy some or all of their presents.
Retailers Association chief executive John Albertson said Kiwis tended to leave things to the last minute.
"Nothing much changes ... The only thing that gives a little bit of variation is what day Christmas Day falls on."
This year it is a Tuesday, and Mr Albertson expected the three days before would be "a mad house".